Even if you're not vegetarian, this Vegan taste treat packs a flavor punch with plenty of protein and fresh veges. Perfect for a light, but satisfying brunch, and the tofu absorbs all the Far Eastern flavors for a quick trip across the Pacific.
 Serves 2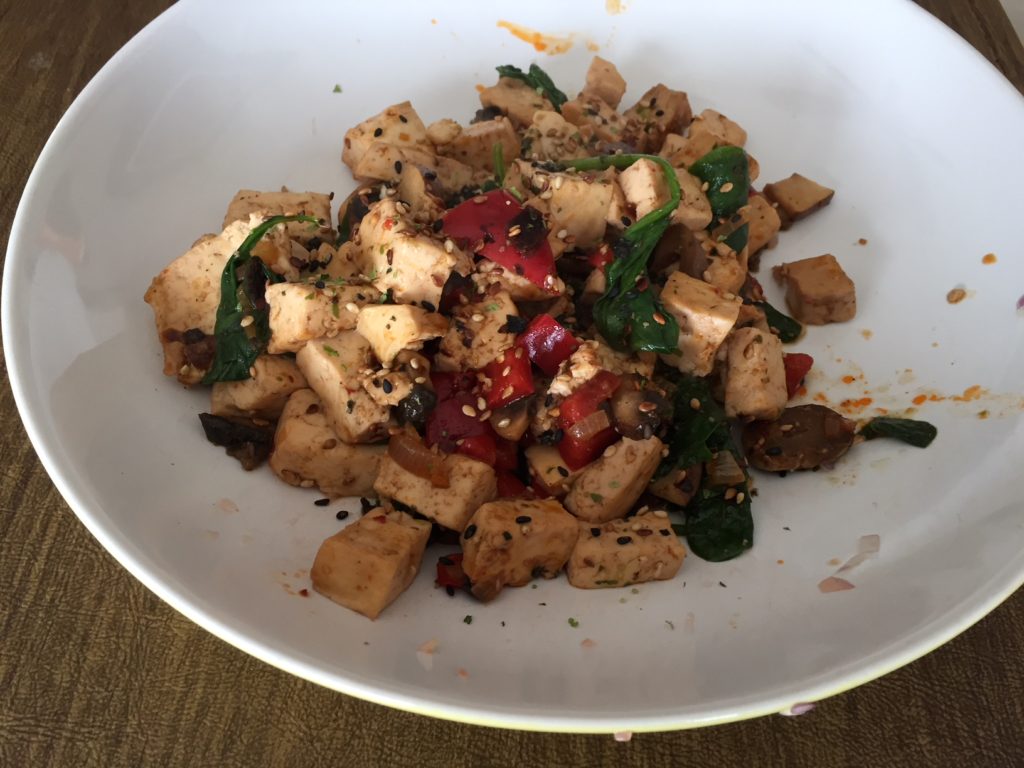 1 package extra firm tofu, cut into fork-sized squares
1 red bell pepper, chopped into bite-sized pieces
4 small mushroom, sliced
1 shallot, minced
4 handfuls fresh spinach
Dollop olive oil
Dollop sesame oil
Small dollop yuzu ponzu soy sauce (or regular low-sodium soy)
Dollop sambal
Spices: garlic powder, pepper, sesame seeds, Furikake (sesame seed/dried fish blend), yuzu hot sauce (found at Trader Joe's or thru Amazon)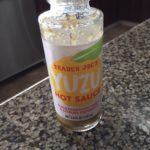 Heat oils in a pan over medium, and drop in the shallot and pepper. Stir to coat and soften, about 3 minutes.
Add the yuzu soy and sambal to the pan and stir to blend. Now add the tofu and continue stirring. Let the tofu cook in one, even layer for a couple minutes, then stir up the batch and try to get tofu to flip to the other side.
Add mushrooms. Let it all cook a few more minutes. Sprinkle in garlic powder and pepper and any other Asian spices you may have lying around.
Add spinach, lower to simmer and cover. Cook until spinach just begins to wilt, about 4 minutes.
When spinach is tender but not too mushy, serve immediately to a plate.
Top with sesame seeds and Furikake flakes then use other condiments to your enhance the flavors to your heat tolerance – soy sauce, yuzu hot sauce and/or yuzo ponzu sauce, a squeeze of lime, sambal or nothing at all. A fast and fresh way to eat right.