The zesty, zingy flavor of a roasted tomatillo salsa is the perfect accompaniment to tacos both hard and soft. The tart and tang go especially well with carnitas and chicken. Also pours well over a tortilla-free Mexi chicken bowl with black beans and cilantro rice. So let's dissect….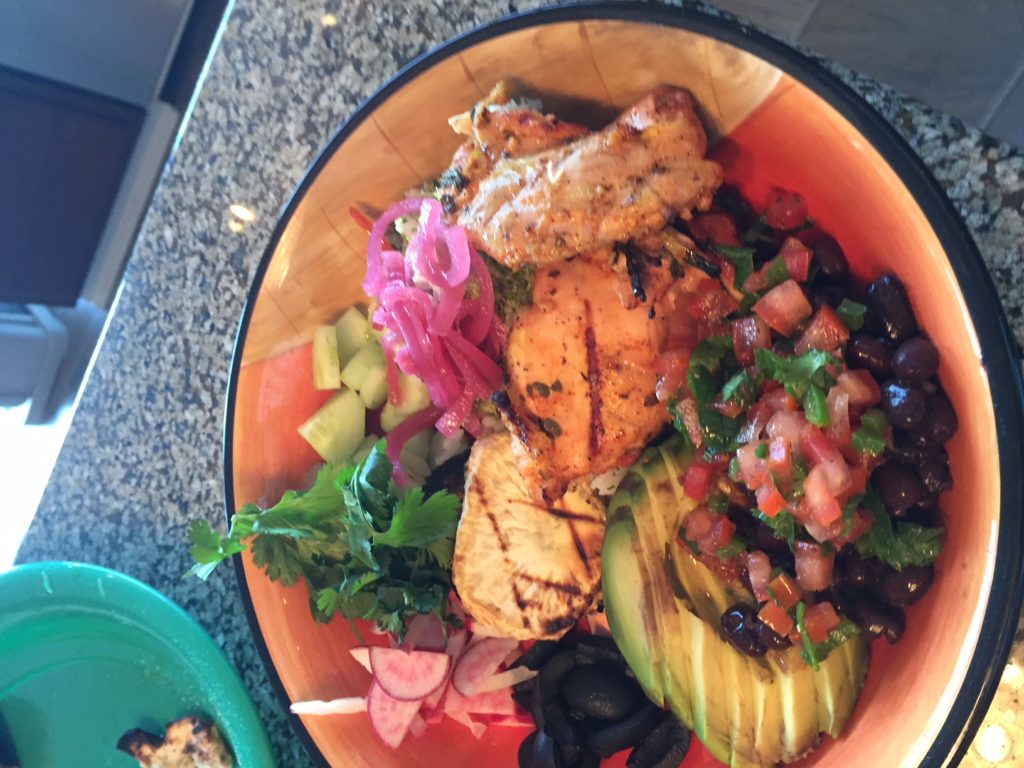 Serves 2
For the tomatillo salsa
8 medium tomatillos, husks removed
Handful of cilantro
1 jalapeño
2 garlic cloves
Juice of 1 lime
Drizzle of olive oil
Dash of cayenne, pepper and garlic salt
Set the toaster oven to broil.
Cut the tomatillos in half and place on a foil lined tray with the garlic cloves.
Broil for about 6 minutes until you can see the toms browning. Kill the oven and let them cool. Remove the skins and just put the pulp into a small cuisinart. Add all other ingredients and churn until all solids have liquified and the consistency is to your liking. (Add more oil and/or cilantro if it's too thin.)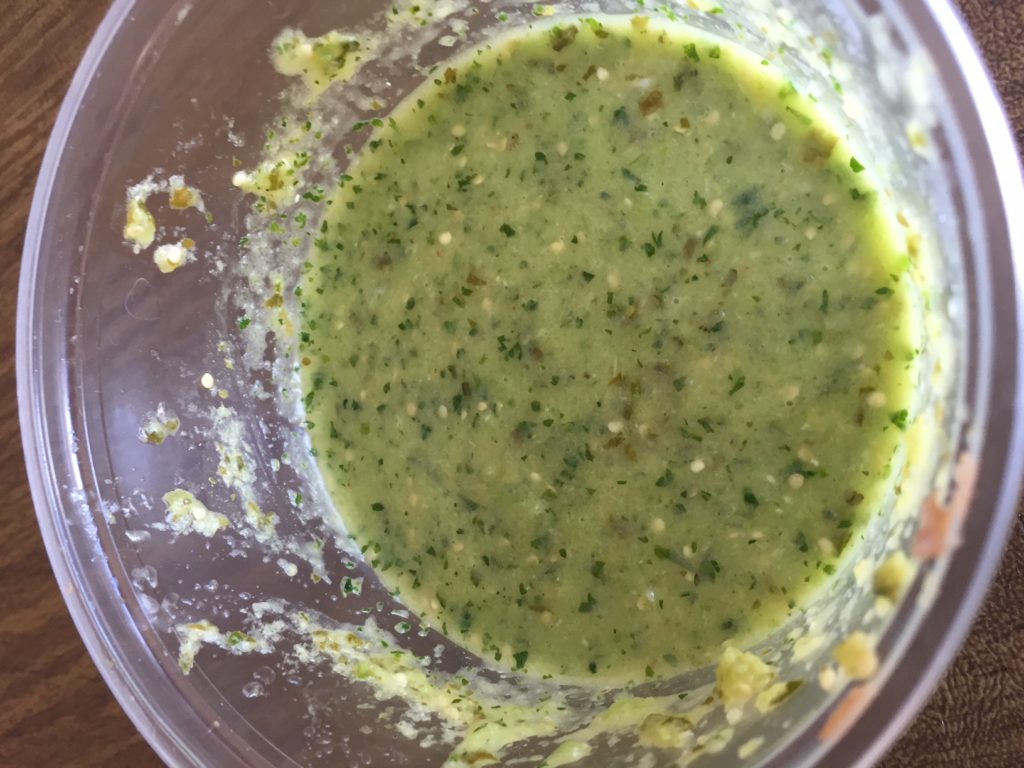 Will last in the fridge for a good couple weeks.
For the bowl
5 boneless, skinless chicken thighs
2 cloves garlic
Cayenne pepper
Chili powder
Cumin
Oregano
Pepper
Paprika
1 can black beans, drained
Bunch of cilantro, chopped
Juice of 3 limes (and zest from one)
Avocado, sliced
Radishes, sliced
Cucumber, chopped
Black olives, chopped
Pico de gallo (chopped tomatoes, half an onion, cilantro, jalapeno, cumin, oregano and garlic salt)
¾ C white rice
1 ½ C water
Marinate the chicken thighs for several hours. In a shallow Tupperware squeeze the juice of one lime, mash the garlic and add the next 6 spices. Dredge the chicken on both sides then squeeze a second lime on top of the chicken and add a dusting of more of the spices. Let sit in fridge for as many hours as possible and pull out to get to room temp 30 minutes before cooking.
Heat the grill to medium-high and grill the thighs for about 5 minutes per side.
Before that gets started, make the rice to get a head start on that cooking time. When the rice is done, add the zest and juice of one lime and finely chopped cilantro.
Assemble the components into a bowl and top with pico de gallo and tomatillo salsa for a healthy bowl where no two bites are ever the same.