What's more comforting on a cold, drizzling night than a bowl of beef stew. Simply brown some beef chuck chunks in a pan and dump the protein into a slow cooker with an array of Winter veges, and you've got a warm hug of a meal ready to ladle into bowls with a barley base and knuckles of sourdough bread to soak up the goodness. Go low and slow in a cooker for about five hours and the richness will warm the house and heart with a smell that instantly says happiness.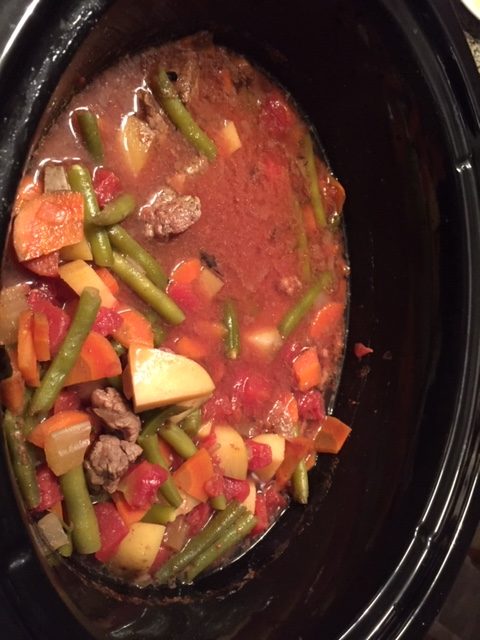 1lb Chuck


1 smaller can of crushed toms
3 C beef broth
T Tom paste
Onion, diced
Carrots, chopped
Potatoes, cut into spoon sizes
Green beans
Paprika
Cumin
Salt and pep
Thyme
Worsteshire

In a pan, soften onions. Dump into cooker
Brown the cubed beef. Dump with all veges into cooker. Cover with spices and broth

Set on slow. Check after 3 hours. If meat is far from tender, switch to high for an hour or two.

If adding barley, cooked separately according to package directions and line the bottom of the serving bowls with the grain.