Starring your favorite flavors from the Mediterranean, please welcome the feta-infused, grilled lamb burger and dilly Greek salad. Bring a little Santorini into the kitchen with a bare-backed burger, a shmear of refreshing cucumber tzatziki and a crisp Greek-dressed salad. Yiamas! (uh, that's Greek for "cheers").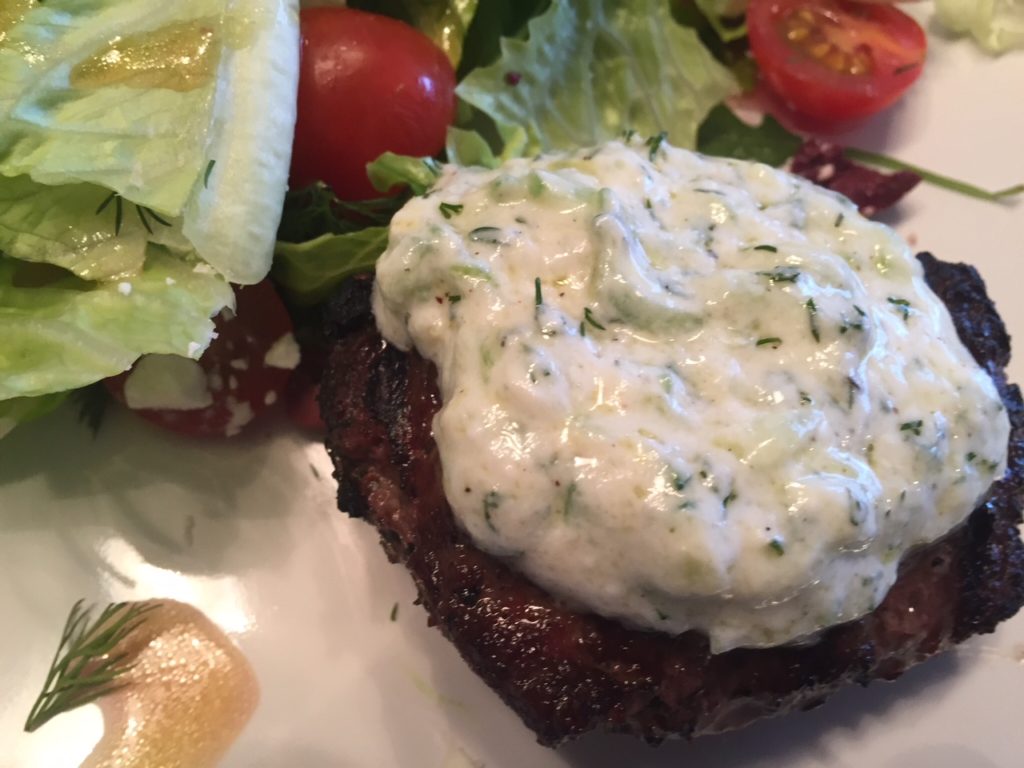 For the Burger
 1 lb. ground lamb
3 T fresh dill, chopped
2 T crumbled feta cheese
1 t oregano
Zest of 1 lemon
Combine all ingredients in a bowl and massage together with your hands. Form 2-3 patties and press your thumb lightly into the center of each. This trick helps the pucks cook more evenly.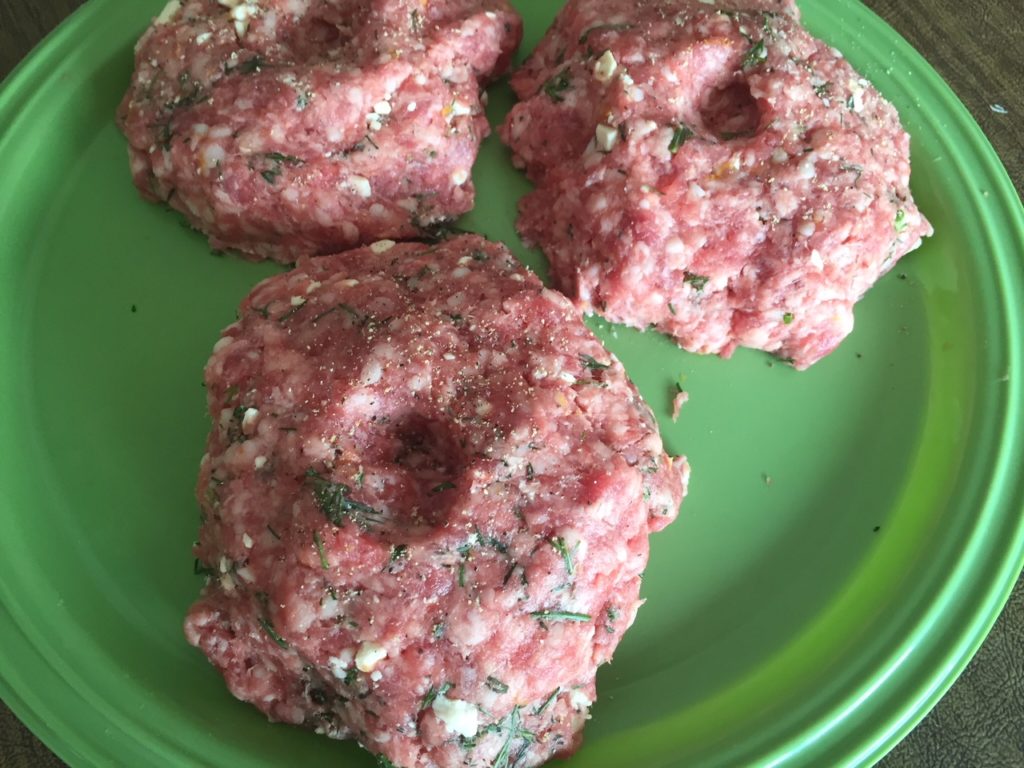 Heat a grill to medium-high and spray the rack. When ready, cook for 5 minutes per side, flipping once. Then rest for a couple minutes before serving. You could put these in a bun or inside grilled pita bread with some arugula or tomato. I prefer it laid bare with a topping of the tzatziki sauce and eaten with a fork.
For the Tzatziki
½ large cucumber, grated
1 C plain Greek yogurt
2 T olive oil
1 T white wine vinegar
1 T fresh dill, chopped
Peel and grate the cucumber like you would a brick of cheese. Wrap the gratings into a paper towel or two and squeeze out all the excess water.
Add the other ingredients and whisk until you have a smooth, creamy consistency. Set in the fridge until burger are ready to serve, then smear over the top.
For the Greek salad
Romaine lettuce, torn
Handful of arugula lettuce
Cherry tomatoes. Halved
½ cucumber, diced
Handful of fresh dill
Handful of Kalamata olives, chopped
Feta cheese, crumbled
4 T red wine vinegar
Juice of 1 lemon
1 t dried oregano
¾ C olive oil
Several grinds of pepper
Assemble the salad and let rest in the fridge until ready to serve. Shake the dressing elements in a jar and wait until serving time to pour on top of the plated salad.