Of all the gastronomic vices in the world, no cultures are as geographically close yet spiritually distinctive as the Far East. The Chinese specialize in dumplings and stir fry; the Japanese in sushi and teppan grills; the Vietnamese in slurpy soup and grilled beef; and the Koreans in fermented cabbage and self-grilled proteins. Yet the folks of Thailand trump them all with help of three specifically provocative ingredients that sets them apart from their Asian brethren: limes, fish sauce and their potently piquant chilies.
There are many standard beaers of Thai excellence in LA starting with The Patio in Thai town. However it's worth a trek to the Valley to experience Khun Dang on Sepulveda just south of Roscoe. Housed in an old Pizza Hut structure, Khun Dang features literally 150 different riffs on both Northern and Southern Thai cuisine.
Start with the sauces. Any decent Thai restaurant will have the de rigueur condiments on every table – hot sambal chili paste, vinegar pickled green Thai chilies and fish sauce…but only Khun Dang, offers a separate secret side sauce that combines at least three different chopped chili peppers, fish sauce and vinegar for a mouth-watering sensation that guarantees to make your forehead sweat on impact.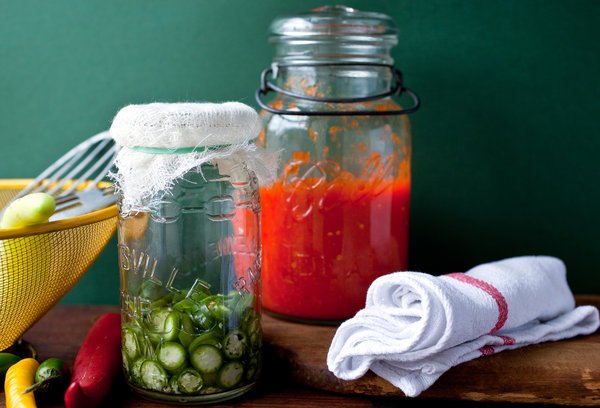 It's also the only place that offers five different heat levels for every dish: No chili, mild, medium, spicy or extremely spicy for those who are confident their toilet will flush the next day.
Better still, most dishes are well under $10 and always come with a side of rice to soak up the amazing flavors. Fish fans will melt with the buttery steamed sole bathed in a fragrant lemongrass mélange that practically an aphrodisiac. For something light and refreshing, the green papaya salad – the fruit shred into shards that look and taste like a slightly sweeter cabbage – needs no spice. Larb with ground chicken, beef or catfish is pure limey excellence with raw green cabbage to cut the bitterness of the juice and red onions.
Fried mint leaves take center stage in several dishes with your choice of protein and a light, brown fishy sauce that makes every bite a different taste adventure.
Soup fans can choose between a lemongrass-forward broth or tofu paste stock that reeks of fish and light curry. In fact, their Thai Soki Yaki noodle bowl has everything and the kitchen sink with ground pork, beef, squid, shrimp, fish ball and a freshly cracked egg. No two spoonfuls are the same and yet another house made special sauce that only accompanies this dish – a slightly sweet sirrachi with chopped Thai chilies and garlic – is good enough to eat on its own.
The curry dishes seem a work in progress as the duck in red curry is too fatty to conscionably digest.
Angel wings, however, are a uniquely Thai mouthful done particularly well as the chicken wings are stuffed with a combo of noodles, veges and then deep fried for maximum cardiac arrest.
Add a healthy dollop of their special fishy side sauce and a cold, floral Chang beer direct from Thailand, and the menu erects a circus in your mouth. It's the least lazy Thai food on that side of the hill and maybe in LA. Best of all, lip smacking and perspiration comes at no extra cost.